Product Size Description
| | | |
| --- | --- | --- |
| Model | Specification | Package |
| SF312 | 7.5 cm x 30 cm | 20 bags x 6 boxes/carton |
| SF335 | 7.5 cm x 90 cm | 10 bags x 6 boxes/carton |
| SF415 | 10.0 cm x 40 cm | 20 bags x 6 boxes/carton |
| SF420 | 10.0 cm x 50 cm | 10 bags x 6 boxes/carton |
| SF430 | 10.0 cm x 76 cm | 10 bags x 6 boxes/carton |
| SF520 | 12.5 cm x 50 cm | 10 bags x 6 boxes/carton |
| SF530 | 12.5 cm x 76 cm | 10 bags x 6 boxes/carton |
| SF545 | 12.5 cm x 115 cm | 5 bags x 6 boxes/carton |
| SF630 | 15.0 cm x 76 cm | 10 bags x 6 boxes/carton |
| SF645 | 15.0 cm x 115 cm | 5 bags x 6 boxes/carton |
Product Features
1. Molding fast: 5 minutes to start reaction,20 minutes to fix
2. High hardness and light weight : Strength is 20 times of plaster bandage, 1/5 weight of the traditional plaster bandage
3. Extremely stretch: 4 way stretch enable our tape to have best shaping to cover elbow, ankle
4. Good air pemeability : Unique kintted net stucture is to keep good air ventilation and prevent from skin damp,hot & pruritus.
5. Water-proof : 85% waterproof , keep dry in the injured part after patient touched water
6. Environmental friendly : 100% burnable
7. Simple operatinon : using requirement friendly
8. Widely used in first -aid : easy carrying, stable, significant effect.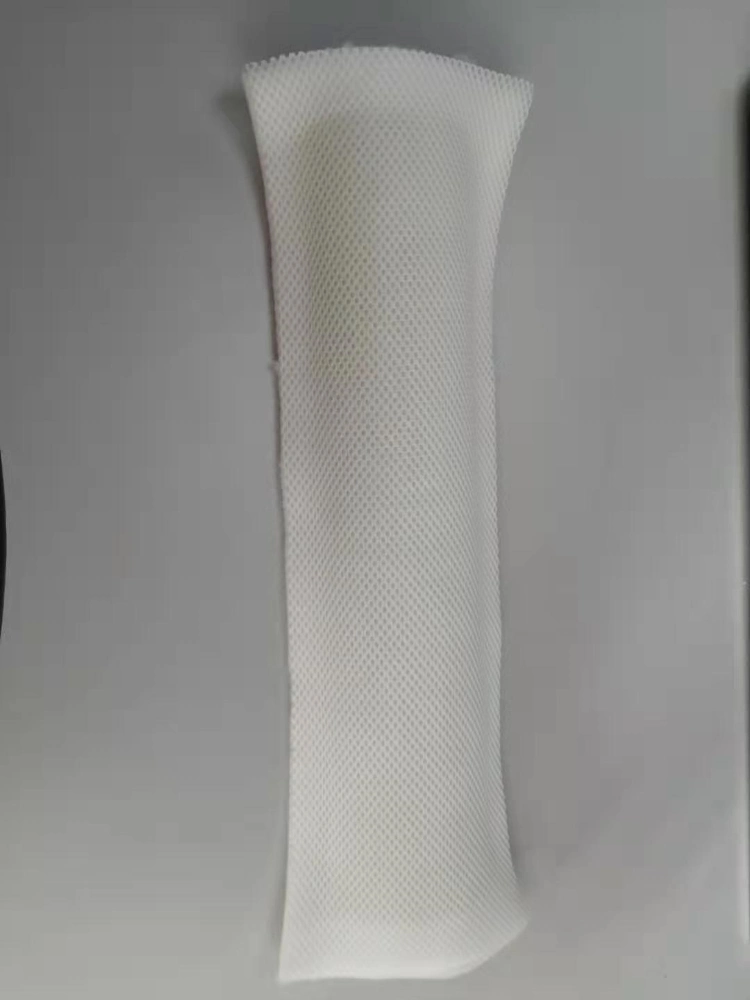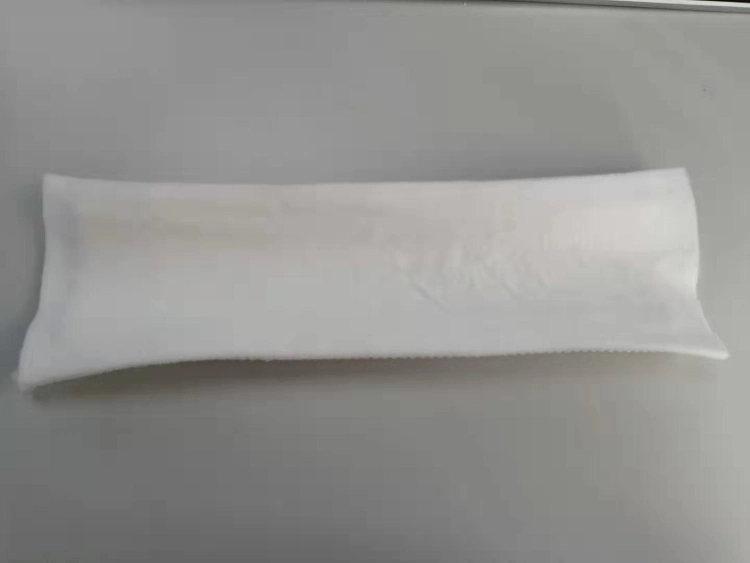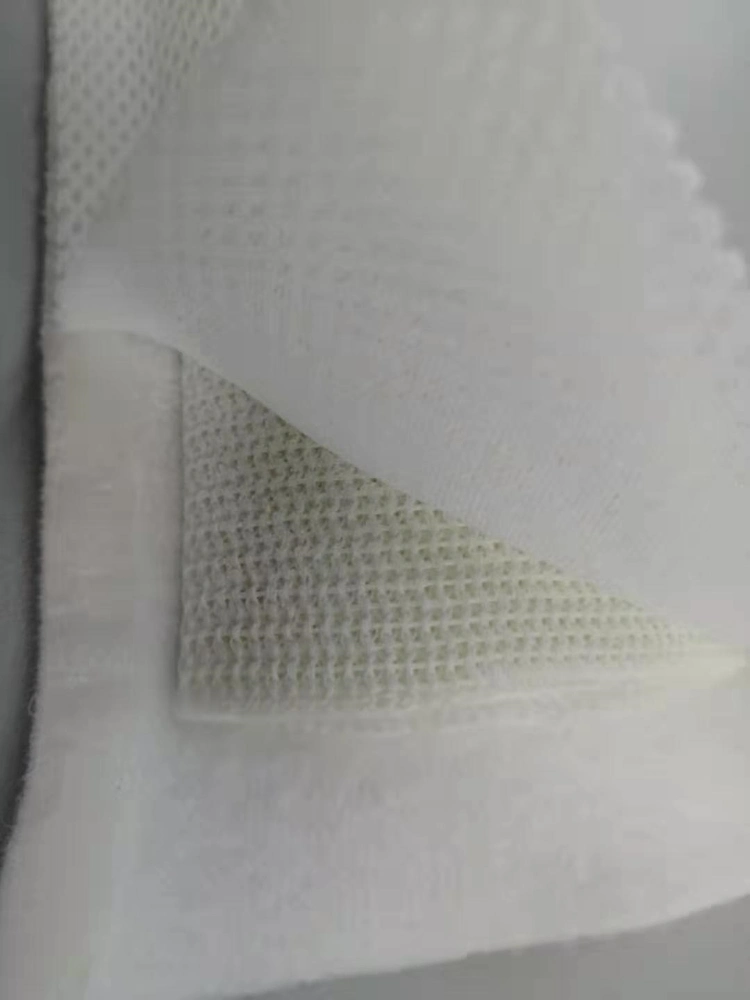 Operation Indication
1>Wear surgical gloves.
2>Put on the padded covering in the affected body part, and twine with the cotton paper.
3>Immerse the roll in room tempreture water for 2-3 seconds meanwhile squeeze it 2-3 times to remove excess water.
4>Warp spirally but the compactness should be appreciated.
5>Moulding and forming should be done at this time.
6> Setting time is approximatelly 3-5 minutes and achieve functional strength in 20 minutes.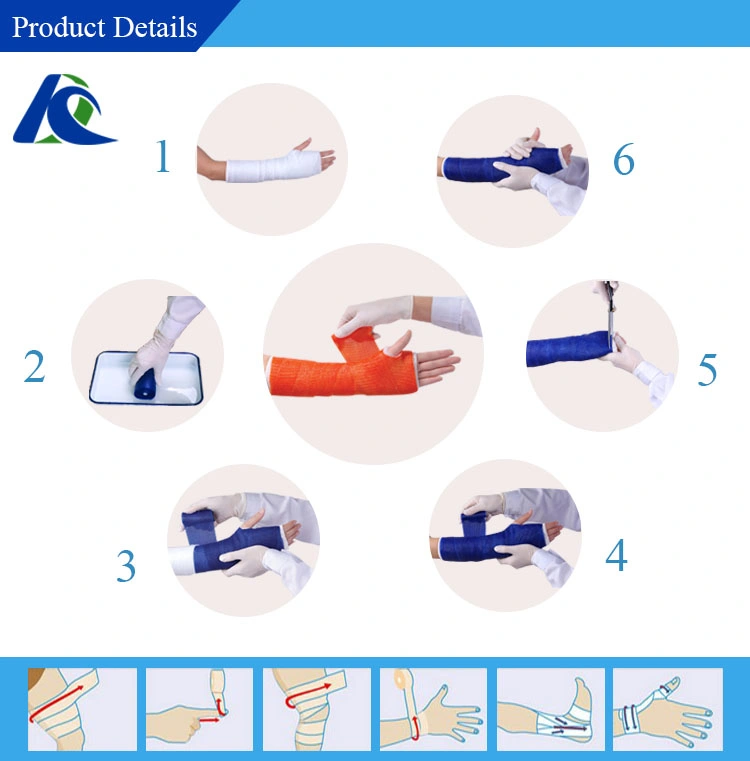 Package&Delivery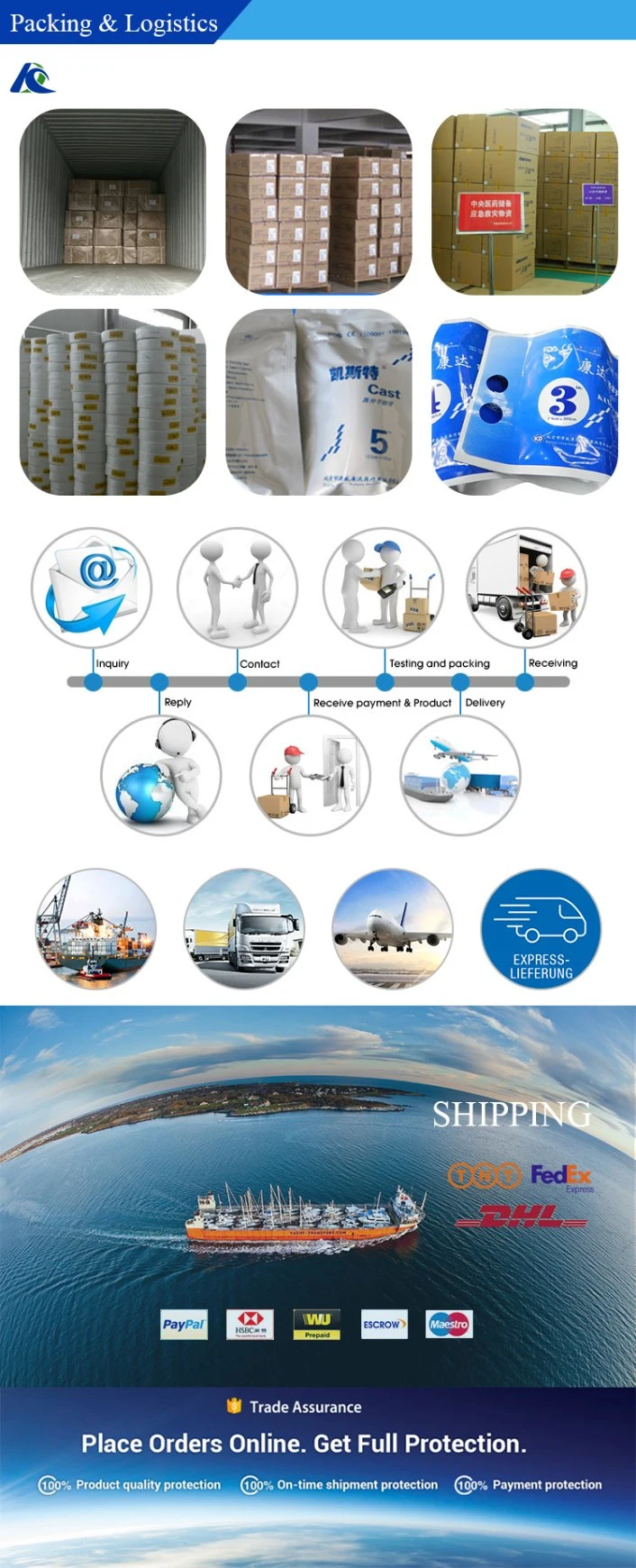 Our Service
1. Free sample.
2. Small order acceptable.
3. FOB, CNF, CIF, EXW terms available.
4. 3rd part product inspection is acceptable.
5. Manufacturer with competitive and stable price.
6. OEM & ODM service with more options on color, size and packing etc.
7. Shipping and express will be tracked and reported at any time after sending.
8. Good after-sale service, we take care complaints as we want to be your long-term supplier.

Our Advantage
1. One-step service.
2. All the products are approved by CE, ISO9001, ISO13485 and FDA.
3.Supplier of Chinese Army and government.
4. 3 years of warranty period with reliable quality, accept changing of goods with problems any time, confidence in quality because of 15 years of professional manufacturing and exportation, over 200 experienced workers and management.
5.The factory covers an area of 28,600 square meters and 11,600 square meters building area with 24 production lines of casting tape and splint, produce over 10 millions of products each year.
6.Export to over 30 countries in Europe, Asia, and North America etc for 15 years.

Our Certificate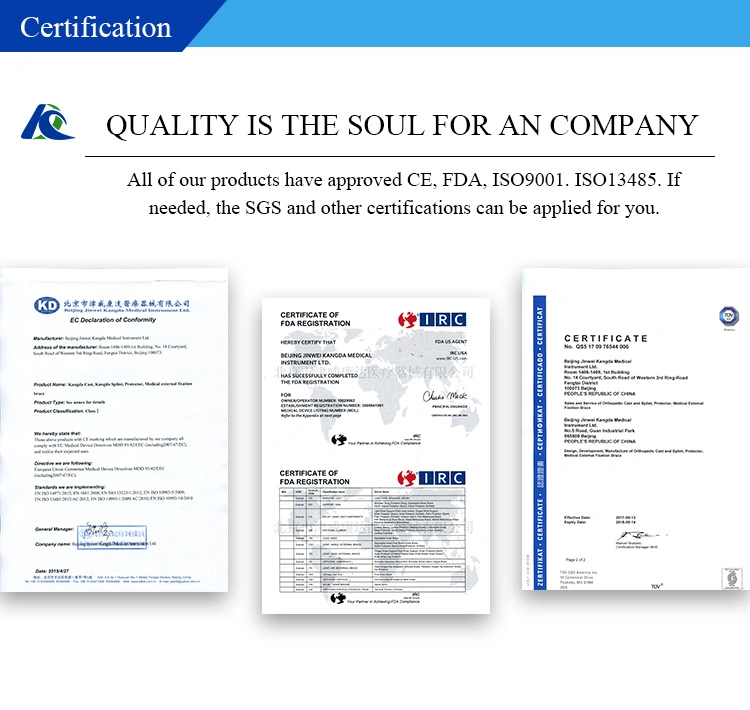 Our Company
We have 24 imported assembly lines and a research & development center cooperated with American company, and produce more than 20 kinds of medical therapy and rehabilitation equipments like medical polymer orthopedic casting tape and splint,orthopedic brace, sports protective equipment and rehabilitation equipment and so on.