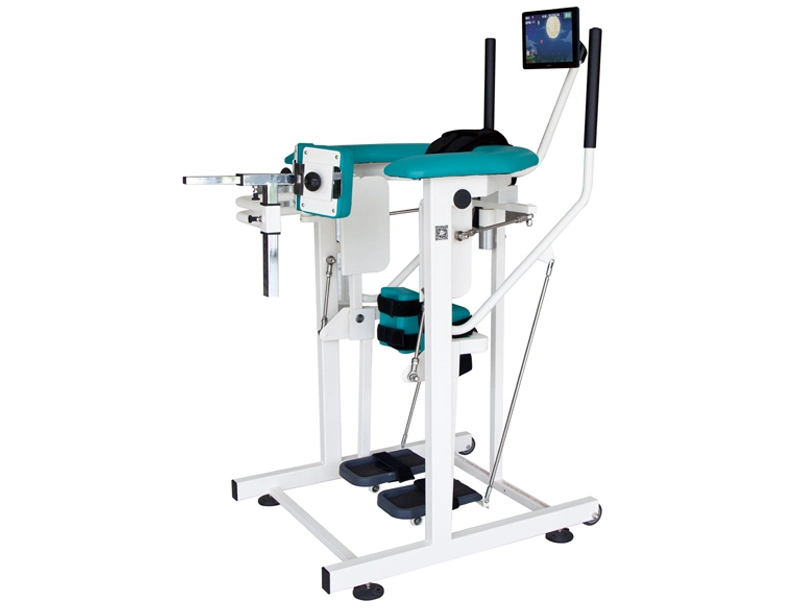 Walking rehab training equipment Swing rehab Gait trainer for adults
Applications
The swing rehab gait trainer is widely used in physiotherapy and rehabilitation center.
1 Cerebral palsy, Spinal cord injury, Pollomyelitis.
2. Stroke, cerebral trauma, spinal cord injury, after fracture operation, geriatric disease,
3.Coronary heart disease, chronic heart failture, diabetes,obesity
Parameter
Model: SH-KB102
Weight: 65kg
Dimension:1050x800x1600mm
Max loading:100kg
Min covering area:2.5x2.3m
Power consumption: 10w
Screen: 10''
Operation:
The patient uses the healthy side exercise to drive the synchronous training of the affected side, simulates the normal skeletal load system, and performs standing walking training.
| | |
| --- | --- |
| Model | SH-KB102 |
| Min covering area | 2.5x2.3m |
| Loading weight | 100kg |
| Weight | 65kg |
| Dimension | 1050x800x1600mm |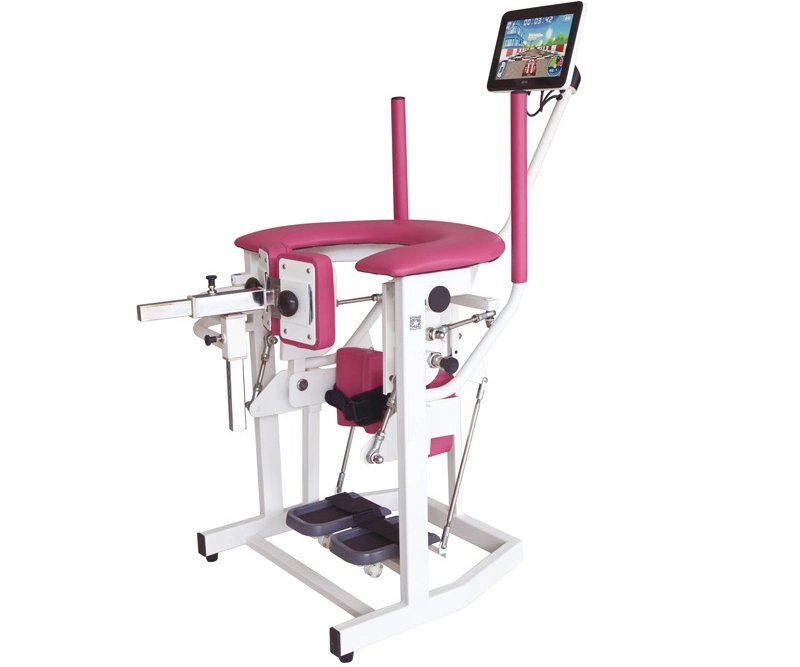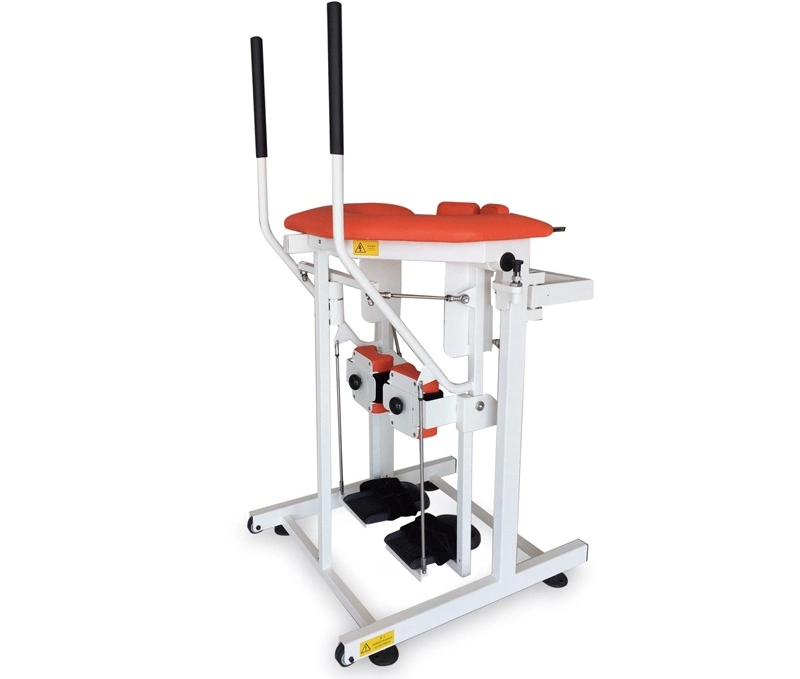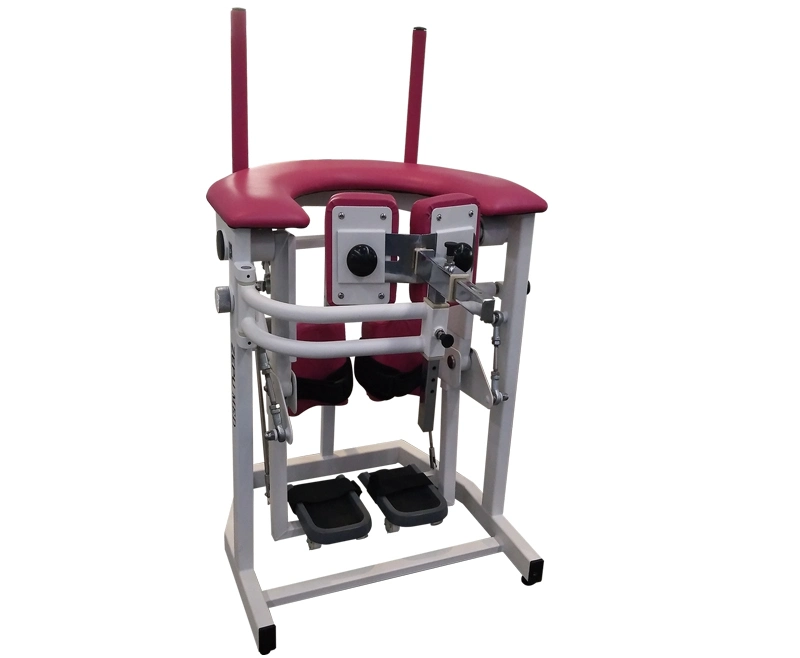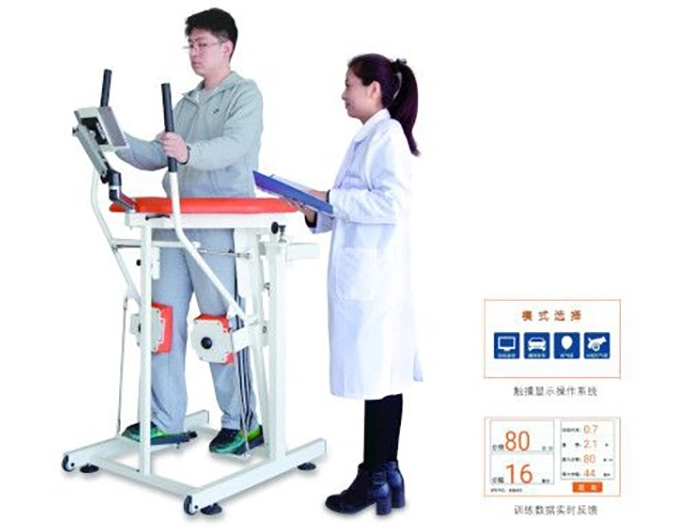 Product feature
1. Provide a sturdy support system to correct patients' abnormal gait, suppress abnormal movements, primitive reflex activities, and rebuild normal exercise patterns.
2. Improve overall patient coordination and improve cognitive function
3. Contextual interaction with standing walking training equipment enables patients to train in a virtual environment and stimulates active awareness.
4. Patients can repeatedly observe the imitation exercises according to their own conditions, making the tedious rehabilitation training process easier and more interesting.
5. Real-time training parameter feedback allows patients to easily grasp their own training situation.